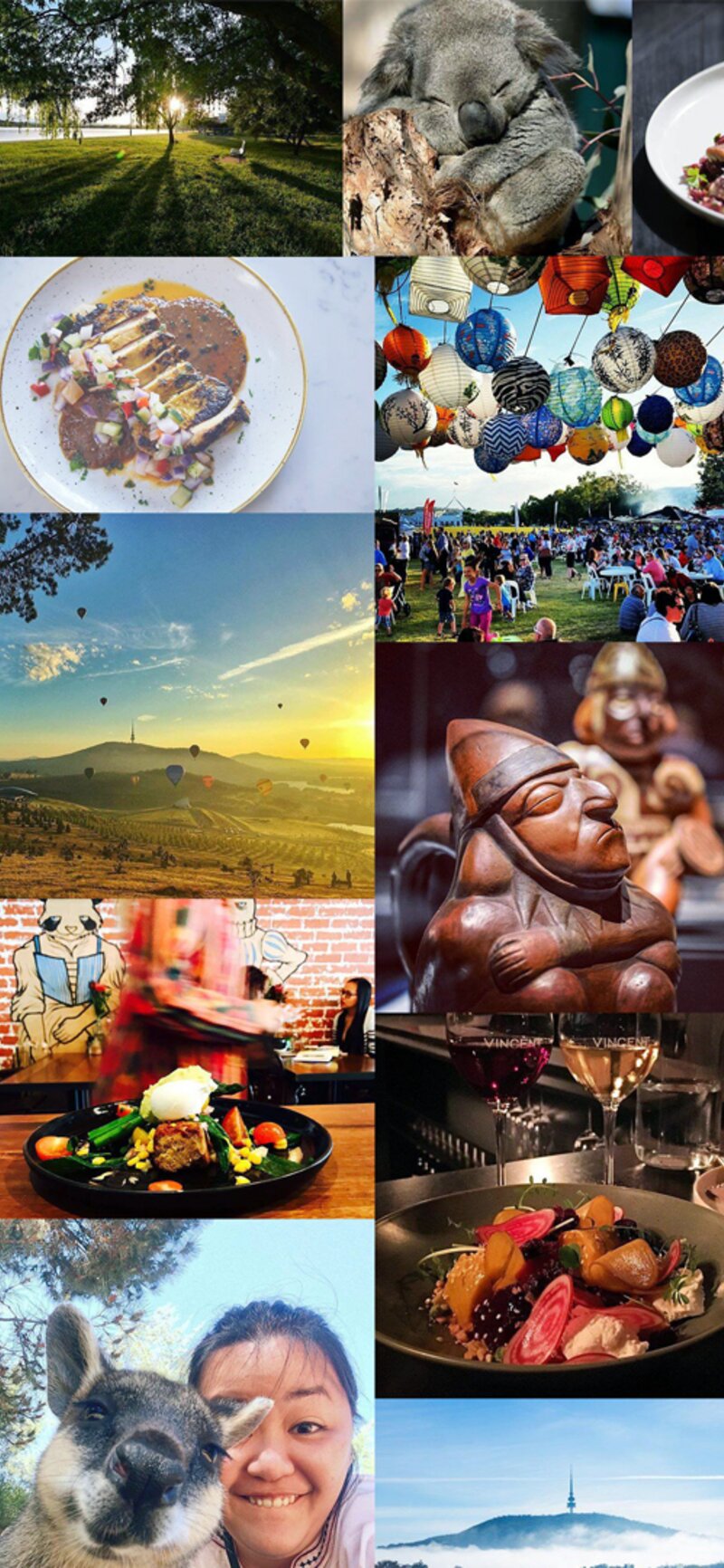 Images
Access VisitCanberra's curated selection of hero images here.
For a wider selection of images, VisitCanberra's Online Image Library offers a range of collections detailing attractions, events, food and wine, shopping, beautiful scenery and much more.
To get started, simply go to images.visitcanberra.com.au and become a registered user. There is no charge for registration and it is a simple process – just click Register on the right of the page and follow the instructions. The image librarian will respond to your request within 24 hours during weekdays.
Images are free to media using images for tourism-related editorial. Canberra and Region tourism industry members, travel trade partners and ACT Government department users may also have their fee waived – contact VisitCanberra's image librarian for more information.
Follow this link to Vimeo to access video or for specific video content, contact VisitCanberra's image librarian.
Contact details:
Phone: +61 2 6205 0666
Email: [email protected]
VisitCanberra - One Perfect Little Moment
VisitCanberra - One Good Thing After Another
International training video – Eastern market
International training video – Western market
Aussie Specialist Ambassador Highlights
Tourism Australia's Aussie Specialist Ambassador Program was a competition that invited qualified agents to submit a video pitch explaining why 'There's nothing like Australia' and why they should be chosen as their region's first-ever Aussie Specialist Ambassador. Check out the Ambassadors highlights of Canberra.
Kelly Koh, Aussie Specialist Ambassador Singapore
Sunila Patil, Aussie Specialist Ambassador India
Stacey Leitch, Aussie Specialist Ambassador New Zealand
Lesley Stone, Aussie Specialist Ambassador USA
Leah Rashid, Aussie Specialist Ambassador Germany
Krystle Lee, Aussie Specialist Ambassador Malaysia